Updated: 09/11/2020
Foreplay is one of the key features of great sex, of course, we love a little bit of 'clothes off, no foreplay, straight into it sex' but those moments are very rare and for people in relationships or people who just enjoy hooking up, foreplay plays a major part in having a great orgasm and having mind-blowing sex.
I love foreplay, the build-up, the anticipation, the sensations that ripple through my body and of course the sex toys and sex essentials that make foreplay 10x better than it already is.
Make sure to also check out my article sex toys for long-distance couples.
Below I am going to show you my top sex toys to use in order to have the best foreplay, just pay close attention and get yourself excited for the night to come…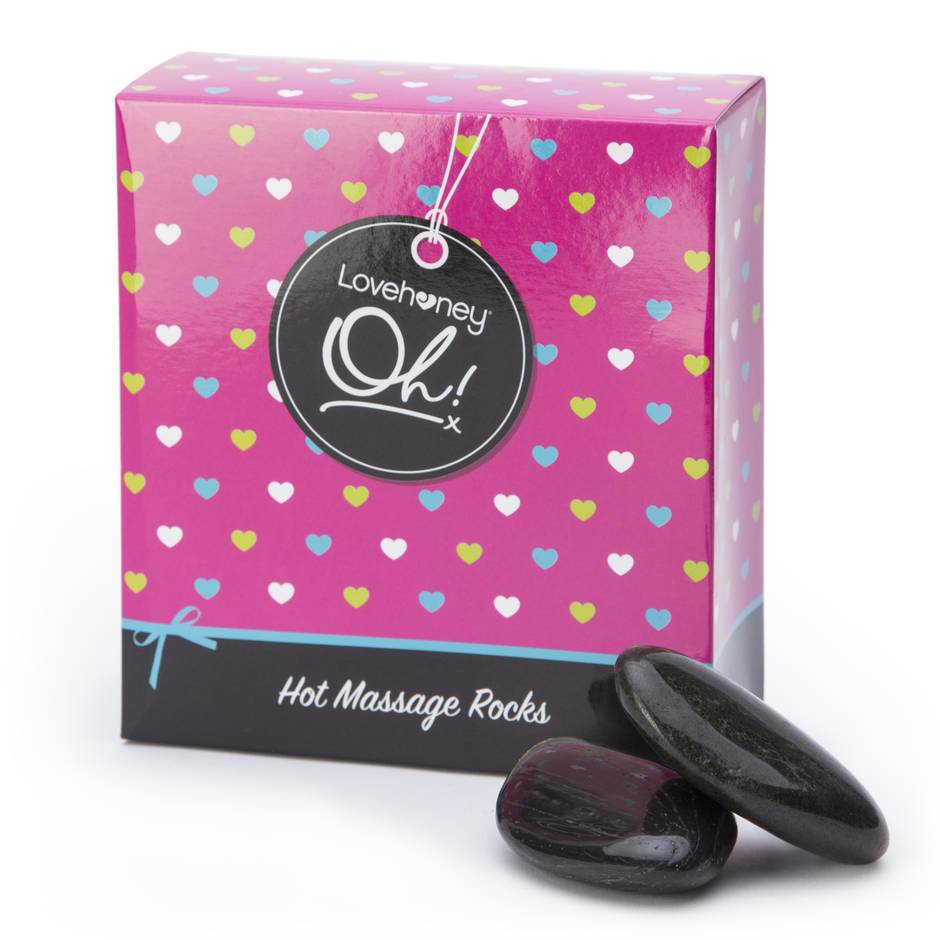 Boil these soft massage rocks and leave to cool for a few minutes in a towel, once cool enough to handle use them across your partner's body for a sensual, breathtaking massage like never before. They stimulate your senses and leave you feeling relaxed, along with feeling very intimate with your partner after giving or receiving an incredible massage. You can use these rocks with suitable lube or massage oil to make them even softer and more pleasurable.
What Others Have Said
"They were really relaxing and definitely resulted in an amazing massage. Plus I do love the intimacy that comes with giving your partner a massage and these really added to the experience. We'll definitely keep using them."
This spray is always going in and out of stock so be quick!
Spray this oral numbing spray into the back of your throat to temporarily numb your gag reflex and deliver the most amazing head your partner has ever felt. It's easy to use thanks to its nozzle shape, a few sprays go a long way and the numbing lasts long enough for your partner to be totally at your mercy with your new deep throating skills. It comes in three flavors: wild cherry, sweet strawberry, and mystical mint.
For some mind-blowing foreplay, this deep throat spray will keep him on the brink of orgasm and give you extra confidence if you are worried about 'gagging'.
More Opinions
"My throat goes just numb enough off one spray to last around 5 -10 minutes, long enough to finish him off with his whole length in my mouth, which is a huge turn on for us both."
Handcuffs can make all of the difference when you're really trying to seduce and make your partner totally 'let go'. Use these furry handcuffs to keep your partner under control and really stop them from wiggling around when you're pulling all of your best moves 'downstairs'. They're a great way to spice up foreplay and add a little kink to the bedroom.
Thoughts From Other Users
"These red fluffy handcuffs change your control for the better. Changing roles in the bedroom is definitely kinky! They are comfy. Fit nicely. Lovely colour. Not good for big wrists! Can definitely be used on a bed too."
You can read all about how much I rate this vibrator in this article: the best bullet vibrator, it's an awesome little device that can be slipped into any handbag. It has given me some of the best orgasms of my life but the reason I included it in this article of the best foreplay sex toys is because of what this little thing can do. Use it to tease your partner into submission, withhold orgasms, give orgasms, tease the vibrations against their nipples, and the list goes on!
More Thoughts From Users
"It works by pressing one simple button and then you're good to go! Brilliant for stimulating the clit! I honestly love this bullet so much. It's so small and discreet but extremely powerful!"
Light this candle while you enjoy some usual foreplay and then when some of the wax has melted, drip a small amount onto your partner and enjoy the luxurious sensation of this massage candle. It's a special and sensual product to use during foreplay and even contains Cocos Nucifera Oil and Cannabis Sativa Seed Oil to really nourish your skin.
This particular candle is infused with loads of beautiful oils that will make the massage you give blissful and sexual.
It's a luxurious item but well worth the money compared to other massage candles I have come across. The beautiful aroma, the silky soft oil and the flickering candlelight turn foreplay into something far more sexual.
Opinions From Customers
"If you're looking for a classy, tasteful, luxurious massage candle this is the one to buy. It would make a wonderful gift for a partner. I will be saving up for the other fragrance."
Inspired by the 50 shades of grey phenomenon these satin feel faux fur eye masks make for a great treat in the bedroom, use them during foreplay to really heighten the senses and really allow yourself to 'let go'.
Eye masks are a staple in any lovers bedroom, use them during foreplay or during sex to make everything not just feel a lot better but add a sense of mystery into the works. Comfortable fit, completely reduced visibility and two gorgeous masks to choose from, these satin feel blindfolds make for a great foreplay gift.
More Users Thoughts
"The best blindfolds I've tried yet! Super comfortable and soft! When put on correctly you can't see anything at all and helps to heighten other senses! Definitely would recommend these to anyone from beginners to experts! Great value as well!"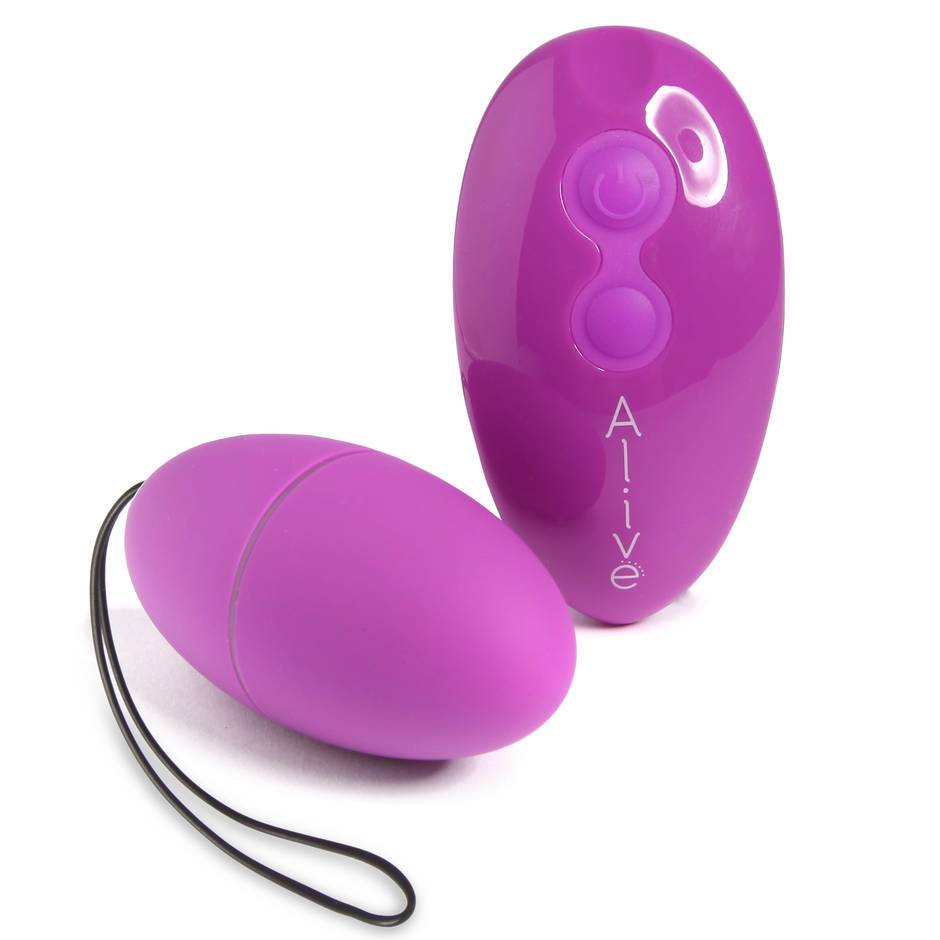 I thought I would add in this love egg as it's not just something to use during foreplay inside the bedroom but outside of it too, make sure to read my article on the best sex toys you can use in public if you want even more of these kinky ideas.
This vibrating love egg is easily inserted and controlled via the wireless remote so your naughty foreplay session can begin the second you set foot inside or outside of the door. It delivers 10 different patterns and speeds and once you're done you could also use it as a clitoral vibrator.
Opinions From More Users
"Well all I can say is it makes date nights and even shopping trips more exciting! It goes inside easy enough. Once it's in and OH had the control it was quiet, and my gosh it made my knees week."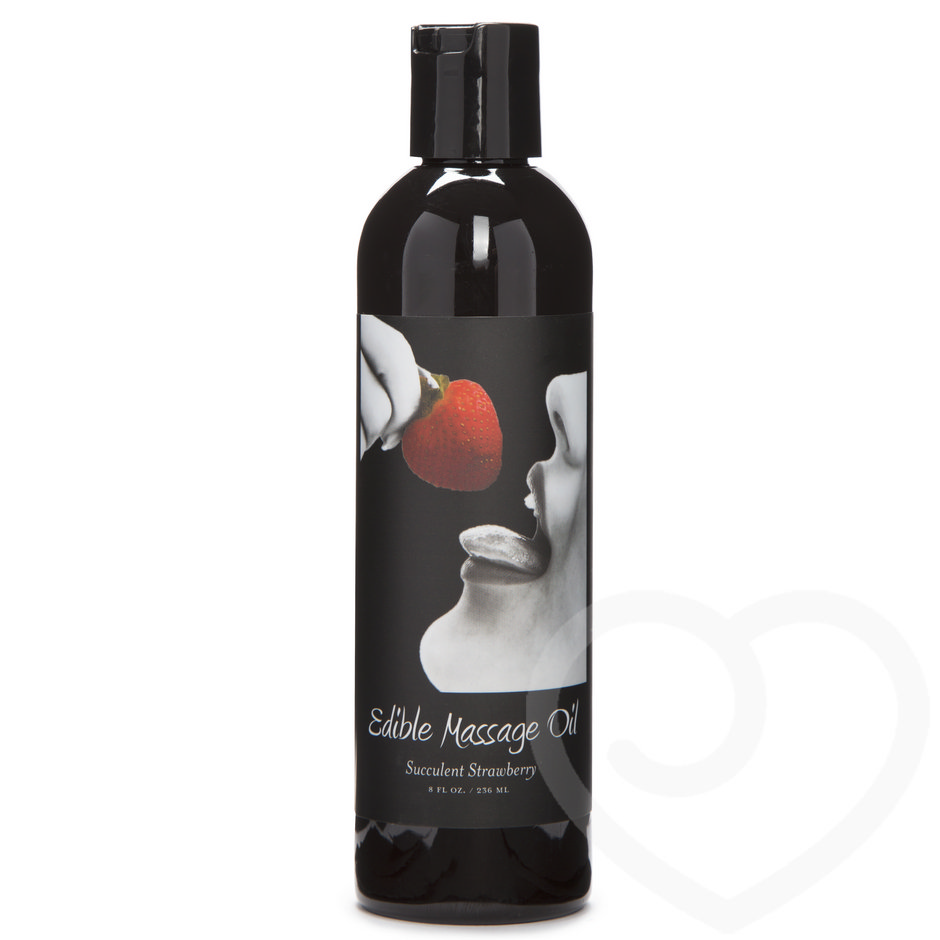 This edible massage friendly is vegan-friendly, paraben-free and non-greasy. Apply a small amount to your hands and disperse it on to your partner for a sweet and sensual experience, it's completely edible so you can even lick it off when you're done.
This massage oil will give you an incredibly sensual massage, perfect for foreplay and being romantic. Always remember that massage oils and condoms don't go hand in hand!
More Opinions
"The taste makes the oil even better as it means there are plenty of strawberry flavoured kisses coming my way! I would highly recommend this massage oil, and it tastes amazing (not even leaving an aftertaste!) and helps you to deeply relax. "
Pop these fun and sexy little clamps on to the nipples during foreplay to enjoy added nipple stimulation and pleasure. They are fully adjustable for teasing and comfortable play and they allow you to enjoy maximum arousal from every lick, nip and bite.
The silicone nipple clamps are ideal for beginners as they are easy to use and non-intimidating, you also don't need to keep hold of them as they are completely hands-free once on and allow you to enjoy heightened nipple pleasure during foreplay and intercourse.
Other People Have Said
"They did not disappoint. Very easy to put on and get the right pressure. Leaving an amazing feeling on the nipples."
Related Posts