Having a medical fetish isn't as uncommon as some people like to think. In fact, a vast number of people actually participate in some type of medical fetish play and never admit it out of fear of people thinking they are strange. The truth is if you have never tried medical play, you don't realize what a thrill it is and how much pleasure it brings both parties.
What is Medfet/Medical Fetish?
A medical fetish also is known as 'Medfet' is a type of fetish that involves roleplay and faux medical equipment. The submissive is the patient and dominant the doctor who in turn will examine their patient, fondle them, use safe medical tools on them, perform enemas, grant piercings, use urethra sounds, strap-ons, experiment with temperature play (this gives it a real medical vibe with warm and cool tools), insertion of objects and the list goes on.
Those who are the submissive enjoy the vulnerability of being cared for and putting their faith in their doctor and trusting they know what they are doing. Masturbation and humiliation are all parts of the medical play as is the pleasure and at times, pain.
Dressing up in doctors, nurses, patients' costumes are all part of it although this isn't always necessary. Some people like to roleplay the doctor and patient scenario, some the nurse and doctor, some may be two kinky patients using whatever they find, the choice is yours and whatever turns you on. Once you're done be sure to also read up on my favorite Estim toys too by clicking here.
The Best MedFet Equipment
To provide yourself and your submissive with the best medical scenario you're going to need some great tools. Yes, you can roleplay being a doctor and a patient but after a while, that's going to get tedious without being able to take things up to another level. Below I have listed some of my all-time favorite medical fetish equipment for you to feast your eyes upon and enjoy.
Intense Lube Applicator/Cleanser Syringe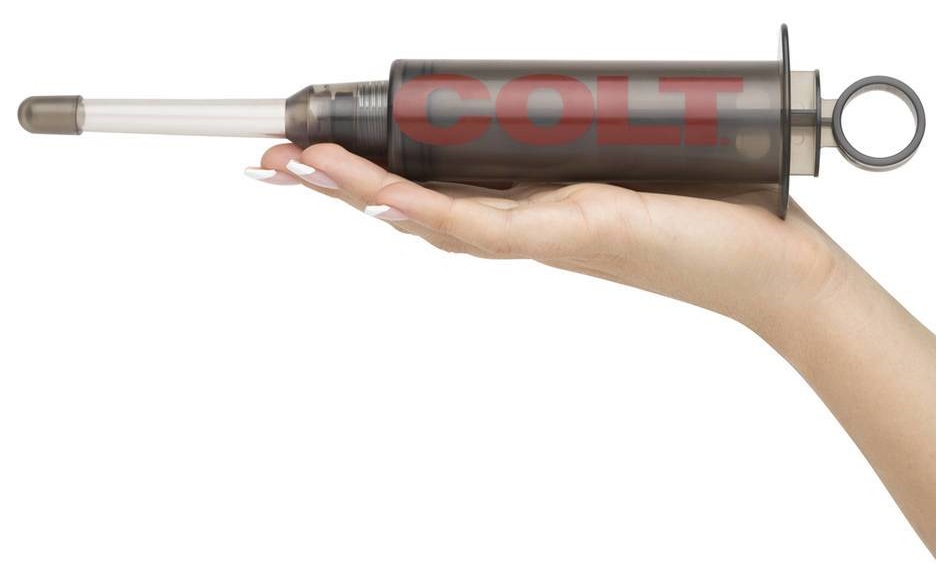 With a 100ml capacity, this 3 in 1 lube syringe is ideal for any medical fetish kinksters. Use it as a douche before anal play to ensure you are clean and ready for stress-free anal (have your doctor do this for you), use it as a lube applicator syringe (the doctor can do this for you), and use it as a medical fetish accessory. What you do with it is up to you but it's easy to use and it dismantles for easy cleaning with you need it. It's the perfect addition to any Medfet toy box.
The Ultimate Cupping Set
This is a full cupping set that awakes nerve endings and much like using a penis or pussy pump it draws blood into the chosen area and makes it much more sensitive. Use the cups on your nipples, clitoris and other erogenous zones and experience heightened sensitivity. Used during medical play and BDSM, cupping is the ultimate way to show your partner who is boss and give them pleasure with a twist.
Anal Proctoscope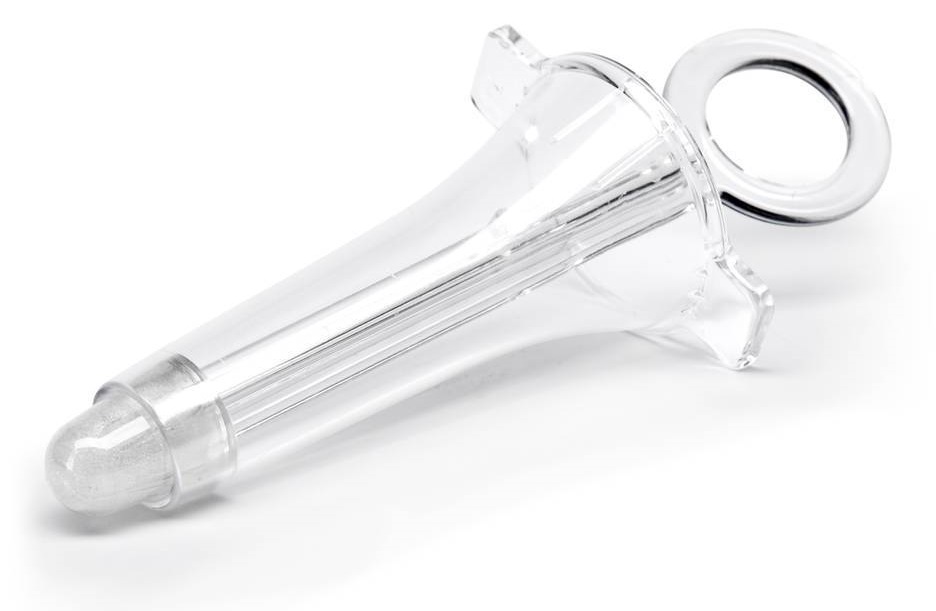 This proctoscope opens up your partner for better anal play. If you're looking to open up your medical play equipment bag this anal proctoscope is amazing. It's made from high-quality medical grade plastic, it's so easy to use, and once inserted (use lube!) you can get a good look inside your partner's anus for closer inspection. Once removed anal sex toys with have less difficulty getting in. Thanks, doc! Check out this too, every femdom needs them.
The Amazing Anal Hook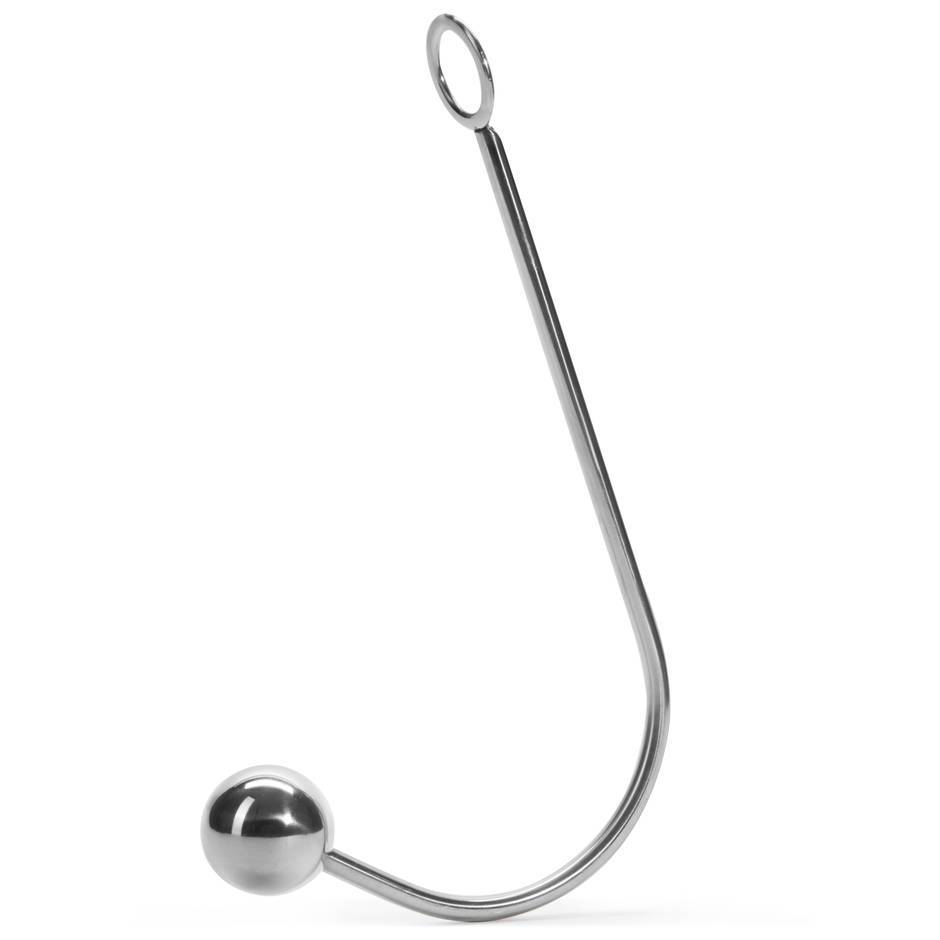 Ideal for pleasure or some punishment this anal hook can be inserted anally or vaginally for intense internal stimulation. Twist and move the hook as it grinds up against the G or P-spot and you can even use the hole to attach the hook to a collar or restraints. Enjoy bondage play with 6 inches of insertable length and thank your doctor for helping you out.
Steel Anal/Vaginal Speculum (Gyno Fetish)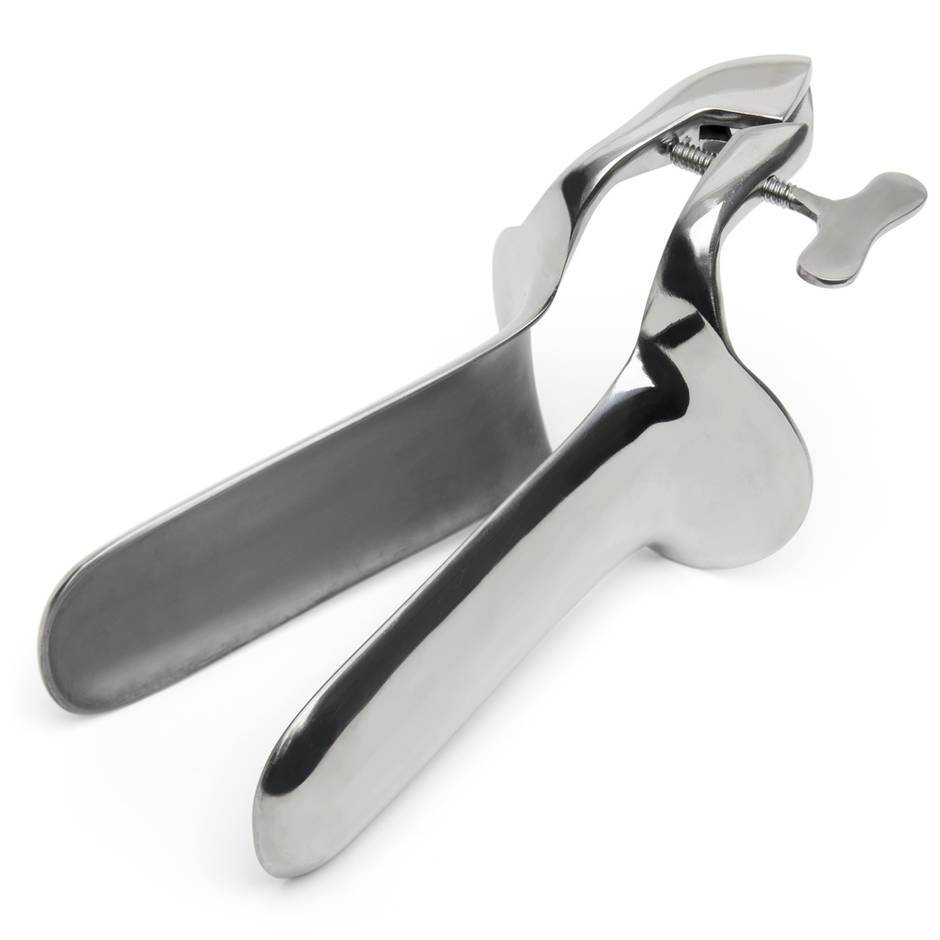 This speculum opens laterally inside of horizontally to give you a better view inside of your partner's vagina. It's medically accurate to satisfy all of your medical fetish desires and it's so simple to use, just twist the little screw to widen the blades and then screw back the other way to close the blades, a complete medical examination is done with a user-friendly speculum.
Stainless Steel Pinwheel ( Wartenberg pinwheel)
This pinwheel is the pinnacle of medical fetish accessories and should be in everyone's toolbox. With 22 pins that provide you with distinct prickles and sharp sensations, your sensitivity is increased instantly. The curved handle gives the doctor enhanced precision and accuracy as well as providing all of the power via the pinwheel. No need to apply pressure as it weighs 61g which is enough for you to feel the effects during and after.
Medical Latex Fetish Gloves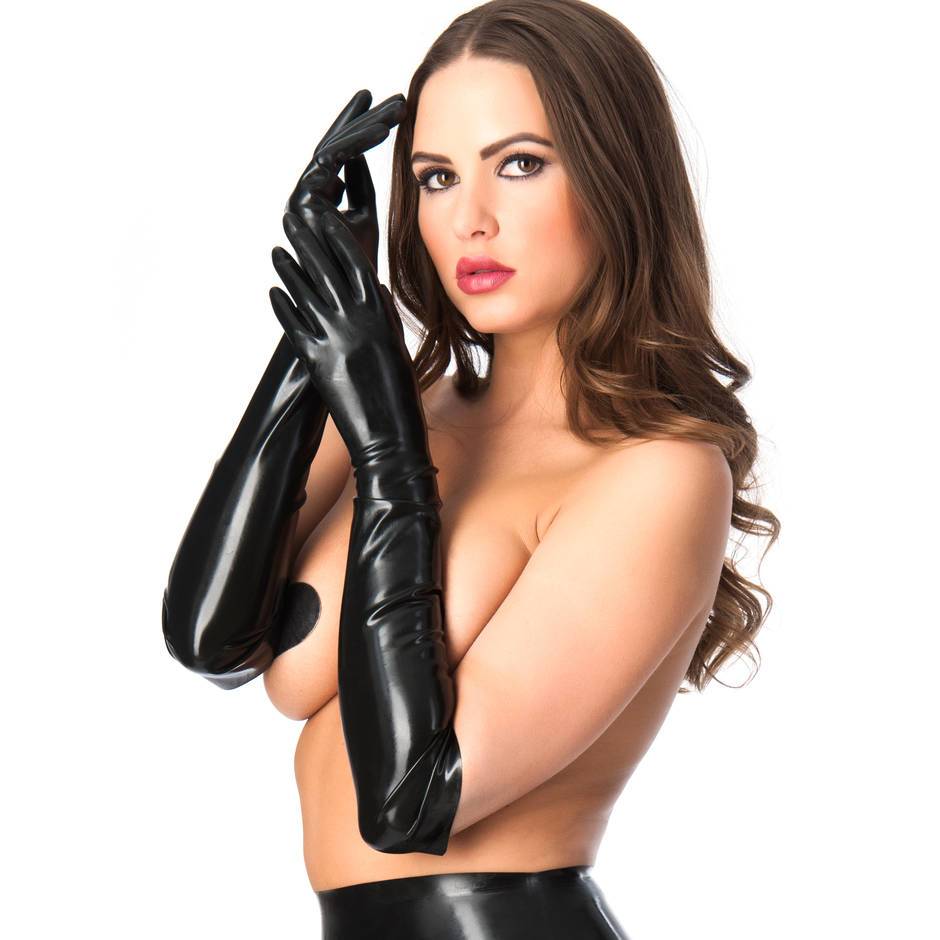 No doctor is complete without some rubber gloves and these fetish long latex rubber gloves are perfect. They are elbow length so you can get down and dirty whilst ensuring your hands and arms stay nice and clean away from the patient. These latex gloves give a kinky twist to any medical professional and look so sexy when used during roleplay.
Latex Finger Cots
Ideal for intimate exploration and to enhance your medical fetish these finger cots work just like a latex glove except they are for individual fingers instead, making them much easier to work with, put on and, dispose of. You can put these over your fingers or over sex toys, they are great for medical play exploration and taking a thorough examination to the next level.
Vagina Spreader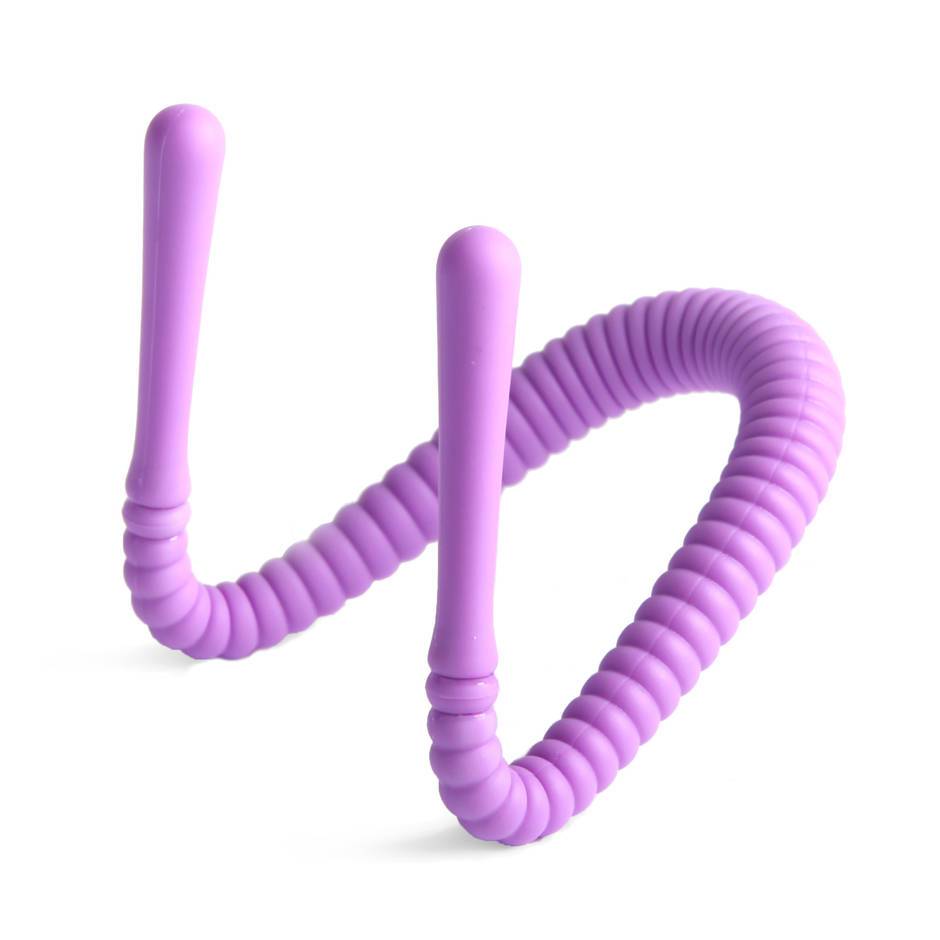 Spread open her pussy with this spreader, it's perfect for those who are undergoing an examination as it curves to your body flawlessly and offers comfort from its silicone wires. The textured side of this spreader is inserted into the vagina and it expertly finds your g-spot to offer you internal stimulation whilst the doctor inspects the issue.
Medical Style Enema Set
A versatile enema set that allows you to ensure you are clean and confident for anal play as well as heading to the 'doctors' office for an enema. It's so easy to connect to your shower and you can even leave it there permanently without it actually affecting your shower outlet at all, it's a great accessory and if you're into anal and even medical fetish play, it's a game-changer.
This Amazing Anal Douche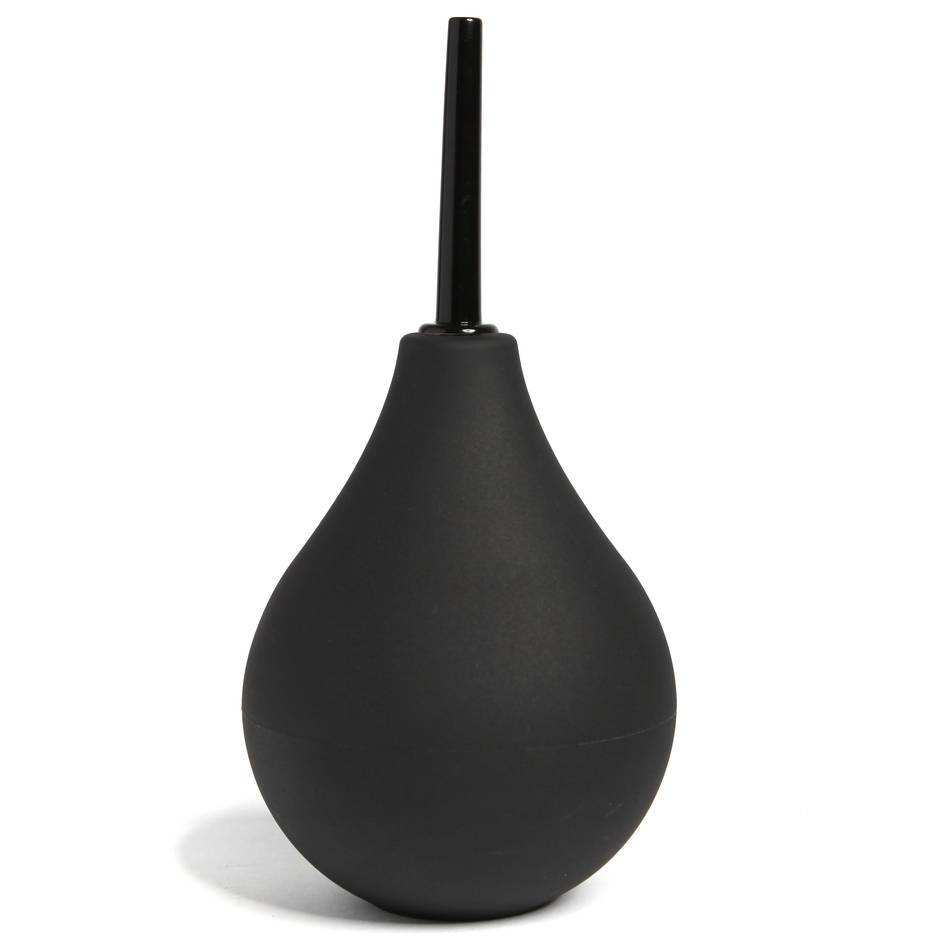 Whilst we are on the subject of anal let me introduce to you this anal douche, it is so easy to use, it's comfortable and it's made from PVC with a non-slip finish so you aren't constantly having it slip from your hands in the shower. It's ideal for those looking to clean up before anal or any sort of play and for those who are looking to give their patients a little cleanout.
Medical Outfit I Love
My partner gets so turned on when I wear this outfit, it's a wet look crotchless teddy style lingerie set. It is so flattering on my body and I just love playing doctor and making him watch me as I wear this around our room. He loves unzipping it and revealing my body and likewise the easy access thanks to the crotchless aspect is a huge turn on. If you like lingerie you will love these.
Nurse Outfit
Really take your medical fetish to another dimension with this incredibly sexy nurse outfit. Red and white contrasting colors really emphasize the clinical aspect of this figure-hugging dress. It cinches in at the waist so you can really show off the curves, it also has a full-length zip so you are able to show as much or as little skin as you wish during your appointment.
Medical Style Bed Restraints
These bed restraints can fit under any bed, you slip them under and then secure your partner's wrists and ankles in place. They are secured with velcro for quick release and comfort. The whiteness of the restraints gives them a medical vibe and ensures your roleplay is up to the best standards. These restraints are so easy to use and so much fun, especially during foreplay and roleplay. If BDSM is also on your list of must-try read this for BDSM.
The Stinger Wand
Ideal for those who need a little sting to awaken their nerve-endings this cattle prod style electro wand is a nifty sex toy that enhances your nerve endings instantly and with a crack. Sparks will fly with this sex accessory, so use it to punish, pleasure, and medically look after your partner. Operated by batteries this electro wand is of great value and something every doctor should have in their toolbox.
Sounding Devices:
Not for the faint-hearted and definitely for those who know what they are doing, the urethral sounding is the act of inserting sex toys into the urethra and causing pleasure. Sounding is a huge part of the medical fetish kink and I do recommend you researching thoroughly and not just jumping straight into this world. However, it is fun and I wanted to show you below some of my favorite sounding devices and tools.
With this penis plug, you can enjoy delayed orgasms, an enlarged head, orgasm denial, internal and external pleasure. Enhanced masturbation and sexual intercourse with this penis plug as it rubs up against you internally and externally, delivering waves of newfound pleasures and enhancing the way that you play. Use it during medical play as an orgasm denial procedure and watch your patient squirm.
Let the ring stimulate your frenulum and glans and allow the ball inside of your urethra for spine-tingling urethral stimulation. Deny yourself an orgasm, delay ejaculation, prolong your pleasure, and even enhance your erection with this little sperm stopper. Ideal for those involved in the Medfet scene as it opens up more possibilities and allows you to explore the fetish even deeper.
Through-hole Prince's Wand
A satisfying urethral stretch is promised with this stainless steel wand. Allow this wand to stimulate your nerve endings internally and externally as well as dilating your urethra for mind-blowing sensations. Something else a lot of people loves about this wand is that it is hollow so you can urinate and ejaculate whilst wearing it which a lot of medical fetish kinksters love and appreciate.
Why Do People Love Medfet?
There are so many different reasons as to why people love Medfet, everyone is different and what one person loves about it another may not even consider, however, on a whole people love Medfet as they enjoy the clinical/medical aspect, having your life in someone's hands (theoretically), being looked after and cared for, being humiliated, being made 'better' by their doctor and even the whole taboo of going to the doctor and having them use you.
Some people enjoy the tools, the pain, the pleasure and some enjoy being examined and played with. Whatever someone's reasons they always fall into the same kind of category, a medical fetish is not weird or trivial it's actually a pretty popular kink with people who have very valid reasons.
What Does Your MedFet Kit Include?
If you're new to MedFet or even if you are already a seasoned professional, I am so intrigued as to what your kit includes. Let me know in the comments below something you love to use and why. You can do this anonymously by just clicking 'anonymous' when you post your comment. I love hearing from you!
Kelly xoxo